First things first:
Have your physician refer you to Angelo MRI with a prescription.
Either you or your physician's office will call to schedule your test.
If you have claustrophobia, your physician may prescribe an oral medication for you to take with you to your MRI scan. Follow the instructions on the bottle.
To prepare for your MRI scan:

Before you leave home:

If your doctor has prescribed a sedative, someone must accompany you to Angelo MRI and drive you home.

Leave your valuables at home, including jewelry as it must be removed prior to entering the scan room.

If you need language translation services, please bring someone with you who will help translate for you.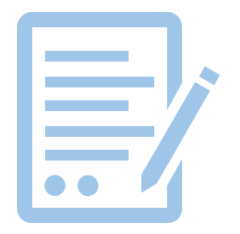 If you have downloaded and completed patient forms, be sure to take them to the appointment. If you have not yet received your forms, you can download the patient forms here, or you may fill them out once you arrive at Angelo MRI.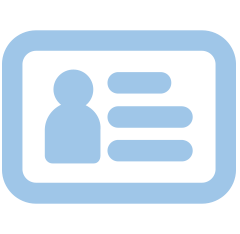 Have identification and implant cards (if applicable) for reference, as well as your form of payment. Angelo MRI accepts cash, personal check, all major credit cards, Apple Pay, and Android Pay. Insurance will be accepted soon.
Unless otherwise instructed, take your daily medications as you normally would, and maintain your normal activities and diet. Exception: For an abdominal MRI only, do not eat or drink anything for six to eight hours prior to your scan.

Arrive 30 Mintues Early

At Angelo MRI:
From the time you arrive until the time you leave Angelo MRI, your privacy will be protected.
Register and give completed patient forms to the receptionist.
You will be asked to change into a gown. A locker will be supplied to secure your belongings.
You will be asked to remove anything with metal, including but not limited to jewelry, hair ornaments, wigs, dentures, hearing aids, and underwire bras. Also, you will be asked to remove medical pumps, medicine patches, and pain stimulators. Please do not apply glitter body lotion the day of the scan.
The Technologist will review your paperwork, verify your identification and requested exam, explain the process to you, and answer your questions.
If a contrast agent is required, it will be administered intravenously.
During the MRI Scan:
The duration of the procedure will vary but the average is 40 minutes to one hour per body part. Contrast scans may take slightly longer.
You will be required to lie still during the actual MR scanning. Depending on the body part being examined, you may be instructed to hold your breath for up to 20 seconds.
The MRI System is open on both ends. It is well lit and there is a fan for your comfort. There is a two-way intercom system for communication between you and the Technologist.
During the actual imaging, you will hear an intermittent noise. You'll be provided with earplugs or head phones to minimize it. If you want to listen to music through the headphones, the Technologist will arrange that for you.
You will be provided a button to alert the Technologist of any discomfort at any point during the scan.
After the MRI scan:
If a contrast injection is used, the IV is removed immediately after the scan.
Allergic reaction to the contrast agent is extremely rare. However, if you experience any unusual symptoms, you should notify the Technologist immediately. Call your doctor or go to the nearest hospital if you have already left the imaging facility.
If sedation has been used, you will be sent home only when awake and alert. If you receive sedation, someone must drive you home.
Preparing Children for an MRI:
MRI examinations require that the patient hold still for long periods of time. We invite our younger patients to watch this video to get ready for their MRI: